(Un)common Sense is moving!
Hi everyone I have decided to move my blog over to Wordpress to take advantage of some of the enhanced features available on that platform. Please head on over to my new blog site http://davidmackenzie.co.nz and feel free to click on the 'Follow' option so you can get notified when I make new posts See you there! David
Wonder No More (Part 2)
Back in September I blogged about the first test results I received following my new drug treatment regime of the cancer 'wonder drug' Dabrafenib. That scan showed a significant reduction in size (up to 25%) of the nodules in my lungs and no new disease. Since then I have had another full CT scan in January which has showed further decrease in the size of the lung nodules and has also...
Grounded
From time to time, you have those moments where your life changes massively in an instant of time. Yesterday was one of those days. The moment I was told I wasn't allowed to drive any more brought back memories from my teenage years of being grounded - feelings of resignation as the sentence was delivered and my fate was sealed. This wasn't a week-long teenage sentence however, my...
Cancer Update - Nov 2012
Just a quick update on the cancer situation - I had one of my regular catch ups with the oncologist today and he had the results from the chest x-ray I had last week. The radiologist's report said the largest spot in my lungs was 10mm in size which is an improvement from the last scan which showed the largest spot to be 14mm and almost half of the size of the largest spot at the March CT...
Wonder No More
Since I started taking the new 'wonder drug' Dabrafenib, many people have been asking me if it has been having any effect on the cancer. All I could tell them was, "Sorry, I don't actually know". Until today. On my visit to the oncology department at Auckland Hospital I was greeted with the 3-pronged good news that was the results of last week's CT scan: No...
Cancer Update - September 2012
Today marked the start of my second 3-week round of the melanoma 'wonder drug' Dabrafenib. The last 3 weeks have been interesting as I have started on my course of medication without a great deal of knowledge about the possible results (or side effects) of the drug. Many people have asked me about the side effects of the drug - fortunately there hasn't been anything major but...
"Here Are Your Drugs"
The words were like music to my ears as the hospital pharmacist handed over a small brown paper bag in the waiting room of the Oncology Department at Auckland Hospital. A wave of relief swept over me as I took possession of the precious potential life-saving pills. I finally had them. I clutched them tightly as I walked to the car thinking about the transaction that had just taken place in the...
Cancer Update - July 2012
Well I could have called this blog post "The Good, The Bad and The Ugly" but there really wasn't anything particularly ugly about today so I've gone with a relatively boring title. Today's visit to the Auckland Hospital Oncology department was a new chapter in my journey through cancer. They gave me the bad news first, followed by the good (not that I had a choice)....
Worry - Cancer Of The Soul
I was thinking as I was driving home from the hospital this afternoon that there was something much worse than having cancer - worrying about having cancer. What's the worst cancer can do but take your life. Worry kills you every day you're alive - if you let it. A while back a guy called Jesus gave this great quote, "Don't worry about your life, what you will eat or...
Go To The Front Of The Queue
Had a phone call on Friday afternoon from Auckland Hospital asking me if I could come to the Oncology Department on Monday afternoon (28th). Obviously I said yes, but I was amazed at how quickly I was able to be seen - I was originally told at the Wednesday consult that it could be a month before I got to see an Oncologist due to their high waiting list.  So more good news for me (yay!). Will...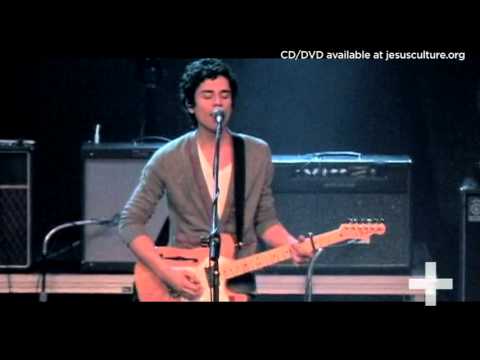 3 tags
Cancer Update - May 2012
Today's visit to see the skin cancer specialist at the hospital turned out to be less positive than I had hoped it would be. The CT scan I had back in March had confirmed the presence of additional nodules in my lungs, some of which had grown in size since my last scan back in October. So I'm not out the woods yet. In the world of cancer inside organs, nodules that grow in size are...
2 tags
2011
If you're reading this blog post, congratulations on making it to the end of 2011. This year has been massive for many people in this country, especially for many living in a little place called Christchurch. As I write this, the city is again reeling from another batch of quakes which have caused more damage both physically and I'm sure emotionally. Christmas will not be a happy time...
Letter To My Dad
Dear Dad With Father's Day coming around again this year, I got thinking about the things I have learned from you over the years that I have been putting into practice in my own life. I wanted to share them with you so you know what kind of influence you have had on me. You showed me the value of hard work when you worked tirelessly regardless of the situation. You showed me determination...
4 tags
The Baby And The Bath Water
New Zealanders are a diverse bunch - increasingly over the last couple of decades - coming from all different backgrounds and cultures. Even defining the term 'Kiwi' is now becoming harder and harder. So when someone tells you they are "representing the average New Zealander", how do you know they are? Many different ideas about what is best for us "Kiwis" are...
5 tags
Why I'm Not Afraid Of The C-Word
It's a word that strikes fear into many NZ'ers. No, I'm not talking about Capital Gains Tax, I'm talking about that other C-word - Cancer. A few months ago, I noticed a lump come up on my neck. After ignoring it for a few weeks, I decided to go to the doctor to find out why it wasn't going away. They referred me to the hospital who biopsied it and confirmed it was...